zaterdag 15 juni 2013
Gondola Veneziana is te boeken bij www.italianentertainment.nl (bij Italian Entertainment And More - Italian Coffee Handbags)
via Tumblr http://italianentertainment.tumblr.com/post/53043685394
See on
Scoop.it
-
Good Things From Italy - Le Cose Buone d'Italia
Abarthisti opgelet, morgen is er veel te zien op Zandvoort tijdens de Trofeo Abarth Selenia Benelux competitie, dat speciaal georganiseerd is voor de winnaars van de Make it Your Race telentenjacht van vorig jaar. De Europese racekalender van Abarth heeft dus inmiddels de Benelux bereikt. Intussen treden in ditzelfde weekend ook de Abarth 695 Assetto Corse en 500 Assetto Corse (die wij in Zolder van dichtbij mochten bekijken) aan op de Redbull Ring van Zeltweg in Oostenrijk. Daar vechten de meer ervaren coureurs tegen elkaar voor de tweede race om de Trofeo Abarth Selenia Italia en de derde race om de Trofeo Abarth Selenia Europa.
See on autoedizione.nl
via Tumblr http://italianentertainment.tumblr.com/post/53017231986
See on Scoop.it - Italian Properties - Italiaans Onroerend Goed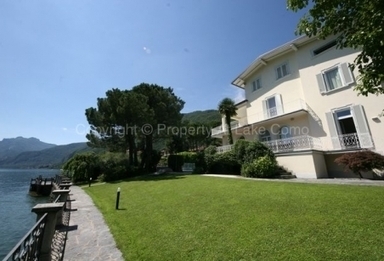 The three floor waterfront villa is loaded with amenities that people vacationers look for. It has spacious rooms, gym and swimming pool among other attractions.
See on villaatlakecomo.com
via Tumblr http://italianentertainment.tumblr.com/post/53009525348