See on
Scoop.it
-
Italian Properties - Italiaans Onroerend Goed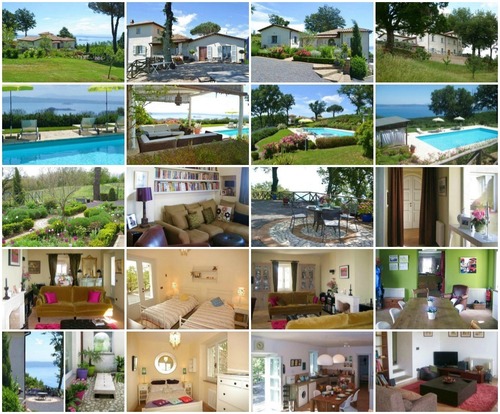 Gradoli is located on the north shore of Lake Bolsena, the 'navel' of Italy. The area between the banks of the lake and the hills were formed from the edge of an ancient volcanic cone. At its centre of this volcanic basin, the largest in Europe, brings together the beautiful landscapes of Lazio, Umbria and Tuscany. The property is only few kilometres from Civita di Bagnoregio and Viterbo and Saturnia spas. As well as Lake Bolsena, Orvieto can be reached in 30 minutes and excellent road and rail links connect to some of the most beautiful cities of art in central Italy.

Many typical dishes are served in the restaurants and local taverns, combining the excellent flavor of the "Etruscan" hinterland such as potatoes from Grotte di Castro or lentil from Onano. About seafood there is characteristic dish of Lake Bolsena, the "Sbroscia", made with water from the lake itself.

In this peaceful countryside setting between the beautiful towns of Orvieto and Viterbo, in the heart of Tuscia there is a luxury Villa located in a dominant position with unique and highly evocative views.

The windows offer magnificent views of the garden and the gorgeous landscapes. When the sun rises over the lake, it is possible to see the magnificent Apennine Mountains in the distance.
The villa is for sale… get more infos
See on greatestate.it
via Tumblr http://italianentertainment.tumblr.com/post/47040233962