See on
Scoop.it
-
La Cucina Italiana - De Italiaanse Keuken - The Italian Kitchen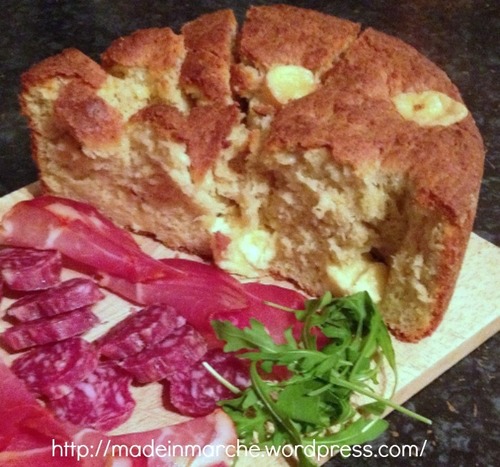 "Pizza al Formaggio" is a type of savoury, cheesy cake, very typical of central Italy and especially Le Marche region. You can find this throughout the year, but you will definitely see and eat a lot of it, if you hang around during the Easter break.

It is such a rich recipe: white flour, eggs, olive oil, butter, milk, a pinch of pepper and nutmeg, zest of lemon and of course mixed cheese, both grated and in chunks.

A great way to celebrate Easter and if you do it for yourself, or are lucky enough to get it from a "grandma", you will taste the authenticity, the flavour and the richness of traditions over here.

Pizza al Formaggio best goes with a nice local salami, or ham and of course a nice glass of Rosso Conero will make it even smoother. Happy Easter from Made In Marche!
See on madeinmarche.wordpress.com
via Tumblr http://italianentertainment.tumblr.com/post/46774613871