See on
Scoop.it
-
Good Things From Italy - Le Cose Buone d'Italia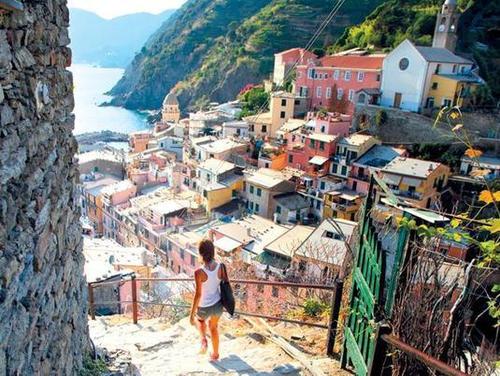 Housed in the heart of the Cinque Terre National Park lies the Via dell'Amore, one of the most famous pathways in Italy. This "lovers' pathway," just one kilometre in length and situated high above the sea, links Riomaggiore and Manarola, two of the Cinque Terre's five coastal towns.
For decades, the Via dell'Amore, coupled with the area's breathtaking natural beauty, has lured lovers, hikers and Italy enthusiasts from around the world to this picturesque corner of Liguria.
Built between 1926 and 1928, the Via dell'Amore was born out of necessity and not at all with love in mind. As workers blasted through the rock in order to upgrade the railway line, they found it necessary to build a gunpowder warehouse safely away from the two towns.
Thus, they created a pathway from both villages that lead to a central storage area. After the railway was finished, locals rallied to reinforce the pathway, cover part of it, and keep it open as a second link between the two very isolated villages.
The story goes that, apart from aiding in commercial dealings, the new pathway also made it easier for young men and women from Riomaggiore and Manarola to meet and fall in love. Thus the pathway came to be known as the Via dell'Amore.
See on panoramitalia.com
via Tumblr http://italianentertainment.tumblr.com/post/43425884281