See on
Scoop.it
-
Good Things From Italy - Le Cose Buone d'Italia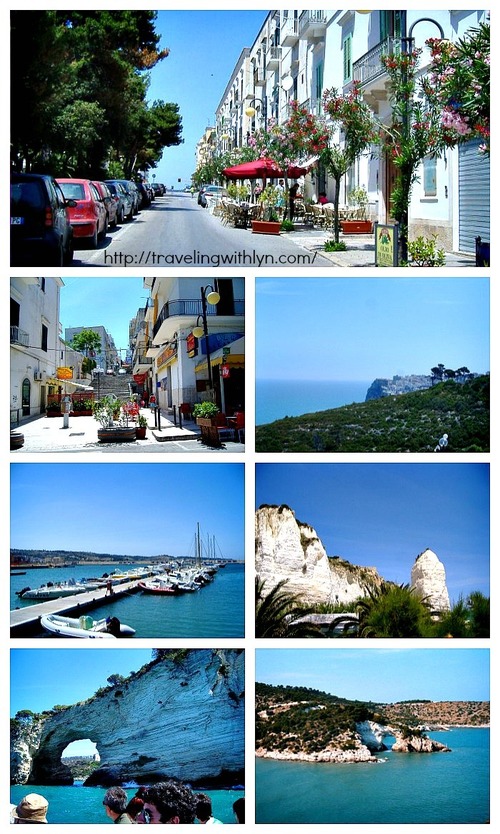 It was a beautiful drive along the coast out to the headland with stunning scenery. We stopped at one of the road side vendors and bought fresh locally grown fruits.

Then we arrived in the centre of the town. Vieste is a town and comune in the province of Foggia, in the Apulia region of southeast Italy. It is a marine resort on the Gargano promontory, a rocky mass that makes up part of the "heel" of Italy

For years, Vieste was just another fishing village but now it's a popular Mediterranean beach destination. The conditions for swimming, sailing or boating are fabulous. The water is crystal clear, clean and deep blue.

We seemed to be the only English speaking people in town, although Liane is from Brazil, however she speaks perfect English and very good Italian. We sat for a coffee and worked out our plans for the day.

After exploring the town by foot we took a jet boat ride to tour the caves which are on the coast and accessible by boat. It only costs about 10 euro each.



Read More
See on travelingwithlyn.com
via Tumblr http://italianentertainment.tumblr.com/post/48046036270