See on
Scoop.it
-
Vacanza In Italia - Vakantie In Italie - Holiday In Italy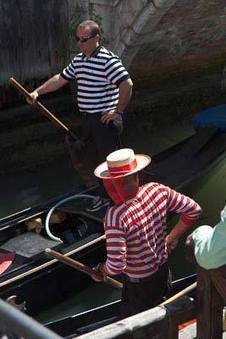 Venice travel planning weather and historic climate for planning when to go on your Venice vacation.
Temperatures in Venice are much more moderate than in Florence or Rome. But personal experience tells me that when it's moderately hot in Venice, you swelter. It's the humidity; Venice is classified as having a Humid subtropical climate. There are between 6.5 and 9 precipitation days in most months, the exception being August, with fewer than two precipitation days.
Unlike the other cities of Italy's "Big Three," Venice's rainfall is pretty well distributed throughout the year, totalling just over 32 inches on average. You'll find thunderstorms, particularly in Spring and Autumn. The biggest holiday periods in Venice feature its worst weather: Christmas (wet and cold), Carnevale in early Spring (foggy and cold), and Venice Film Festival time in August (hot and humid).
The historic climate charts below tell the story of Venice Weather.
See on wanderingitaly.com
via Tumblr http://italianentertainment.tumblr.com/post/54914192176