See on
Scoop.it
-
La Gazzetta Di Lella - News From Italy - Italiaans Nieuws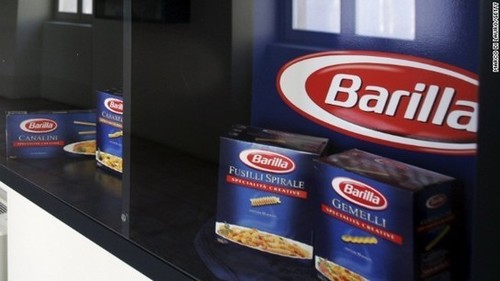 Italian pasta maker Barilla is in hot water after making anti-gay remarks in an interview this week.
Guido Barilla, president of Barilla, said on an Italian radio program Wednesday that he wouldn't feature same-sex couples in his company's commercials because he prefers the "traditional" family.
Soon after, LGBT advocates began calling for a boycott of the company. Many flocked to Twitter using the hashtag #BoicottaBarilla.
"Sigh. I'd like my pasta without the side of homophobia, thanks," one Twitter user wrote.
Another directed a tweet at the company: "Dear @BarillaUS I will no longer be feeding my LGBT family your pasta. We are a @Bertolli family now!"
See on eatocracy.cnn.com
via Tumblr http://italianentertainment.tumblr.com/post/62486493041