See on
Scoop.it
-
Vacanza In Italia - Vakantie In Italie - Holiday In Italy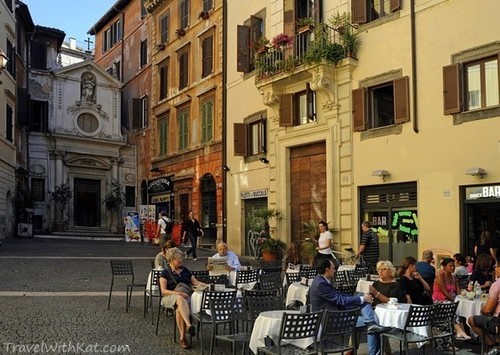 You are in one of the most romantic cities in the world but your other half isn't!


Is this a problem? "Not at all!" would be my answer.



While of course I would have loved Neill to have been there to share with me all the wonderful things I did in Rome, being on my own did have some advantages.
For starters, travelling on your own gives you the flexibility to do exactly what you want, when you want and at the pace you want. The result is you get a lot more done and I was there to work after all although, I'll admit, researching Rome's food and wine didn't really feel like work!
Secondly, I was far too busy to be lonely and I met lots of really interesting people so I had plenty of opportunities to chatter away to my heart's content.
Did I feel safe in Rome?
Yes….
Full article
See on travelwithkat.com
via Tumblr http://italianentertainment.tumblr.com/post/34017690447