See on
Scoop.it
-
Vacanza In Italia - Vakantie In Italie - Holiday In Italy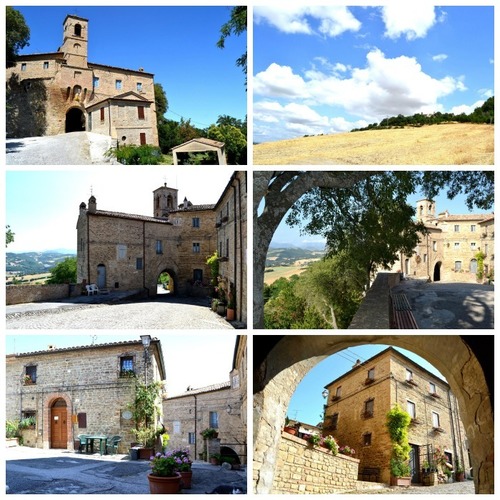 Montalfoglio, is a beautiful medieval village surrounded by high walls, is formed by a few stone houses that rise to the top of a hill surrounded by trees.

Has retained the charm of forgotten things for this have remained intact.

It exudes a tranquility of another era, the sound is far away, dozens of birds resting among the foliage of the majestic hackberry trees, shade trees and generous born between the stones of the walls.

The large public park below the walls, provides a pleasant rest among the trees of the "forgotten fruits", next to the old washhouse where once all the village women were washing clothes.

The scenery is breathtaking, the view from the sea to the mountain by following the many colors of the hills.

Among groves and patches of cultivated land surrounding villages stand out each valiant guardian of its history and worth a visit.

The sea can be seen on the horizon is 20 minutes by car and also the chain of the Apennines, Mondavio, the ducal city of Urbino, the hermitage of Fonte Avellana, the excavations of the ancient city of Suasa and much more.

A pleasant walk to the nearby scenic Montalfoglio connects San Lorenzo in Campo where you can visit the magnificent Benedictine Abbey, the Archeological Museum in Palazzo della Rovere and TeatroTiberini.

Montalfoglio can be a starting point for every goal, but at night, to return, his magic will be gone and will surprise you.
See on montalfoglio.it
via Tumblr http://italianentertainment.tumblr.com/post/44723233543