See on
Scoop.it
-
Good Things From Italy - Le Cose Buone d'Italia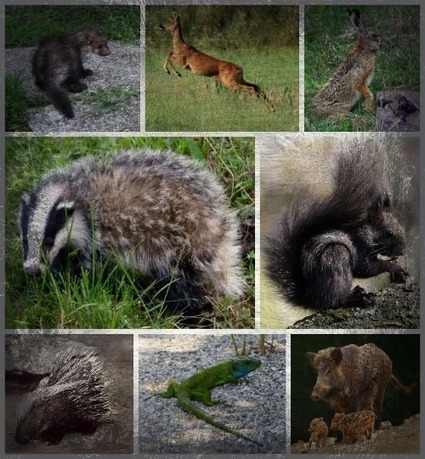 In Le Marches are possible excursions around the corner. Just take the bed of a stream in a narrow non cementified valley, to gain silence, peace, nature and treks in steepy hills to respect.
It will surprise a luxuriant flora but also the fauna will impress you, although we are not completely in the wild. The nature in the Marche region in recent years has exploded in a positive way. The elimination of about thousand different "pestiferous pesticides" for agricultural use, the abandonment of the cultivation of much agricultural founds, the decrease in hunting pressure, the economic crisis that has shut down also polluting industries have favored the natural restocking of creatures of each type.
Occasionally on secondary roads is not uncommon to cross in a greater or lesser bloody: porcupines, badgers, lizards, hares, black squirrels , ferrets, deer, wild boars, grass snakes, Woodpeckers, Herons and catch a glimpse of each species of prey, escape frightened.
Not so lucky the fish species. The hydro-geological disasters in the Marche region have imposed insane regimentation in a straight line of the rivers with the reduction, of the pools of reproduction. To this is added the huge withdrawal near the springs of precious water for domestic use and irrigation. Not the trouts, but to be damaged are those fish considered less valuable such as cyprinids among them especially, chub and barbel.
See on tenutasantelisabetta.com
via Tumblr http://italianentertainment.tumblr.com/post/54318807356