See on
Scoop.it
-
La Gazzetta Di Lella - News From Italy - Italiaans Nieuws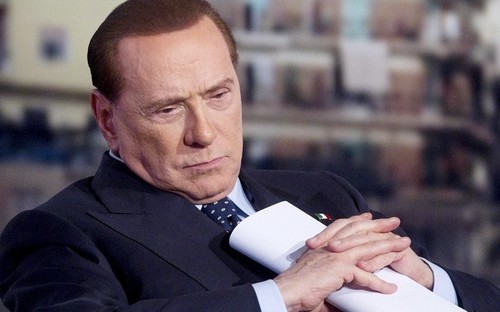 Silvio Berlusconi was on Wednesday accused of trying to buy votes just days before Italy's general election after sending a letter to millions of households promising to refund a much-hated property tax.
The letters were sent out by the billionaire's centre-Right PDL party as Italians prepare to vote on Sunday and Monday, in one of the country's most important elections for years.
Mr Berlusconi's political rivals said the letters were misleading because at first glance they looked like official rebate notices from the Italian inland revenue.
But they could well produce a last-minute surge in support for Mr Berlusconi – a poll this month found that nearly 40 per cent of voters favoured the idea of being reimbursed for the IMU tax, which was introduced by the caretaker government of Mario Monti, the outgoing prime minister.
See on telegraph.co.uk
via Tumblr http://italianentertainment.tumblr.com/post/43711616182